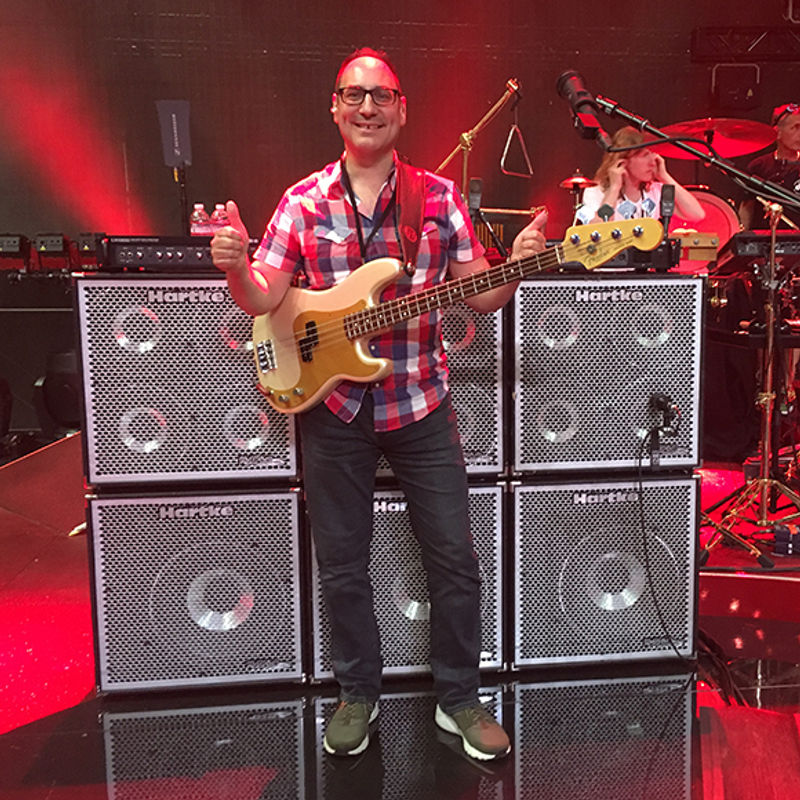 Backing Artist
Bass Player
Neil Fairclough
Queen + Adam Lambert
Neil Fairclough (bassist / vocalist) has performed, written and recorded with an extremely diverse group of musicians from around the world. Prominent gigs and sessions include Hamish Stuart (Average White Band), drummer Steve Ferrone (AWB and session giant), drumming legend Billy Cobham and saxophone ace Snake Davis (M People / Eurythmics / Take That) and Cuban artists Pichi Valdez and Omar Puente.
For the last 20 years, Neil has led his own Manchester-based project, Pocket Central, who will soon finish their latest recording. Neil toured extensively with Pink Floyd tribute band The Spirit Of Pink Floyd Show, visiting Japan, Europe and Russia amongst other countries.
Neil performed with Queen and Adam Lambert at the MTV Music Awards when the group were receiving the Global Icon Award, which later led to the Queen and Adam Lambert shows in Europe and London. In Kiev, the group played to over 250,000 people, which was televised globally and in 2013, they played at the iHeart Radio Rusic Festival in Las Vegas. They toured extensively throughout 2014 and beyond. Now in 2017, Neil is looking forward to another summer tour of North America with Queen and Adam Lambert.
Neil's additional recording projects include works with Elio Pace (Neil is currently touring with Elio on The Billy Joel Songbook tour), singer-songwriters Chris While and Julie Matthews, jazz saxophonist Andy Schofield, African / Folk ensemble E2K, Jenny Sawdon and Pocket Central amongst others. Neil also works as regular in-house bass player for Astar Studios and MJM Studios in Manchester and has worked in the legendary Olympic Studios with studio engineer / producer Chris Kimsey, who has captured recordings by The Beatles, The Rolling Stones, Pink Floyd and Queen to name a few. Neil is also 1/3 of writing team Lonejo.
I love the simplicity of Hartke's LH1000 head combined with the HyDrive Series cabinets. All I have to worry about is playing bass!
Neil Fairclough