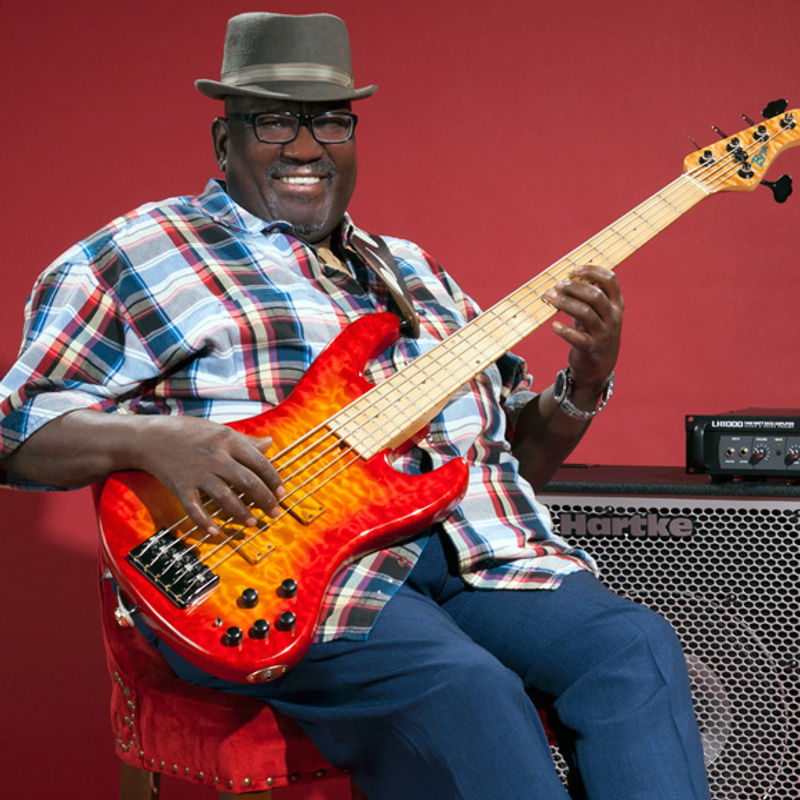 Nate Watts
Stevie Wonder
The man from Detriot, Nate Watts, is a bass legend. Growing up, Nate would stroll over to Motown's Hitsville Studios to watch through the basement window as the Funk Brothers worked their magic. By 1974, after spending some time on the Detroit music scene, he was about to consider an alternate career when he received a call from Stevie Wonder in 1974. Nate remains the bass player and musical director for Stevie to this day. However, as Stevie Wonder himself said, "Nate Watts is not only my bass player, he's the world's bass player." His additional credits include playing bass parts for the Jackson 5 and various session work with other great artists. Nate received the 2010 International Bassist Award at the Winter NAMM show, solidifying him as an inspiration and icon in the world of bass guitar.
Hartke amps are so clean and powerful, I haven't turned it 
past '2' the whole Stevie Wonder tour.
Nate Watts